NEWS ARCHIVE 2017plus / 2016 / 2015 / 2014 / 2013 / 2012 / 2005 – 2011
OUR BODYPAINTINGS SHOW ARTISTICALLY DECORATED, COLORFUL, UNDRESSED BODIES: IF YOU ARE BELOW 18 OR HAVE ANY ISSUES

WITH THAT – PLEASE EXIT FROM THIS PAGE
---
2017 – 2019
Currently we do not update the NEWS ARCHIVE on coloured-dreams.com.
If you are interested in our art and like to see more new works, please visit
the NEWS / ARCHIV on our german Website
farbtraeume.com
with many
photos.
---
Our 2016...

Visit our german news site 2016: farbtraeume.com
Find the chapters 2005 – 2016 in the right column.
News Archive 2005 – 2019

Here we present the News about
our Face-, Bodypainting- and
artistic projects 2005 'til now.

F
ind the chapters 2005 – 2016
in the
right column
.
If you like to see photos of our freshest
works, please visit the NEWS ARCHIVE of our german website.

Our Bellypainting of the month: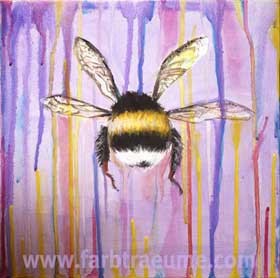 More Bellypaintings:
bellypaintings.de