Belly Painting, Belly-Painting ...

A belly painting is a partial bodypainting for pregnant mothers,
making a marvelous piece of memory of their time of pregnancy.
We charge 195 Euro for a bellypainting (incl. photoshooting).

The shooting includes about 30 photos (on CD or DVD)
which you can have printed in high quality by any photo
service – 3 selected photos will be edited by us for you.
Making of videos on our video page

Information about vouchers Any questions?



Belly painting "Luck is growing" (Photo: Michaela Zeng)

Michaela Zeng paints you in a relaxed atmosphere.
There is almost no limit to your imagination about the motif. Ideas can
be discussed in adcance or chosen and combined at the studio.




Bellypainting "Thumper" (Photo: Michaela Zeng)

Be it comic, fairy tale or natural motives - there is no limit to your imagination! Bellypaintings mean art on the living person.




Bellypainting "Stork with baby" (Photos: Michaela Zeng)

Fleeting art: created to enchant for a brief time, to celebrate
the moment of the growing life. Made for the memories of it
and the beautiful photos...




Bellypainting "sport car" (Photo: Michaela Zeng)



| | | | |
| --- | --- | --- | --- |
| | | | |
| | | | |
| | | | More Bellypaintings |
Click the small display detail above for a view of the complete picture!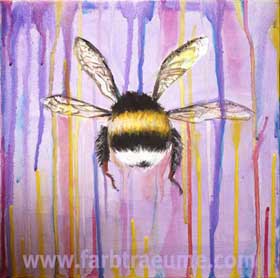 Our Bellypainting of the month (Photo: M. Zeng)
More Bellypaintings:
bellypaintings.de
---
Our Customers for Bodypainting, Facepainting and Airbrush Tattoos come from: Alzey, Aschaffenburg, Baden Württemberg, Bad Dürkheim, Bad Homburg, Bad Nauheim, Bürstadt, Landau, Neustadt, Bad Vilbel, Bensheim, Bergstraße, Darmstadt, Dieburg, Dietzenbach, Frankfurt, Friedrichsdorf, Gernsheim, Griesheim, Groß-Gerau, Grünstadt, Hanau, Heppenheim, Heidelberg, Heilbronn, Hessen, Ingelheim, Karlsruhe, Langen, Kurpfalz, Köln, Lampertheim, Ludwigshafen, Maintal, Mainz, Mannheim, Mörfelden, Neu-Isenburg, Offenbach, Pfalz, Rhein-Main, Rhein-Neckar, Ried, Rüsselsheim, Stuttgart, Schwetzingen, Speyer, Taunusstein, Viernheim, Weinheim, Wiesbaden, Wiesloch, Worms all whole Germany